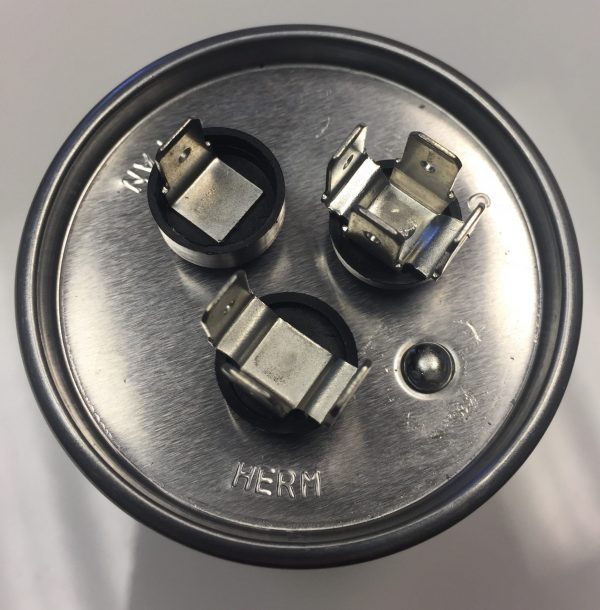 C stands for "Common Mistake"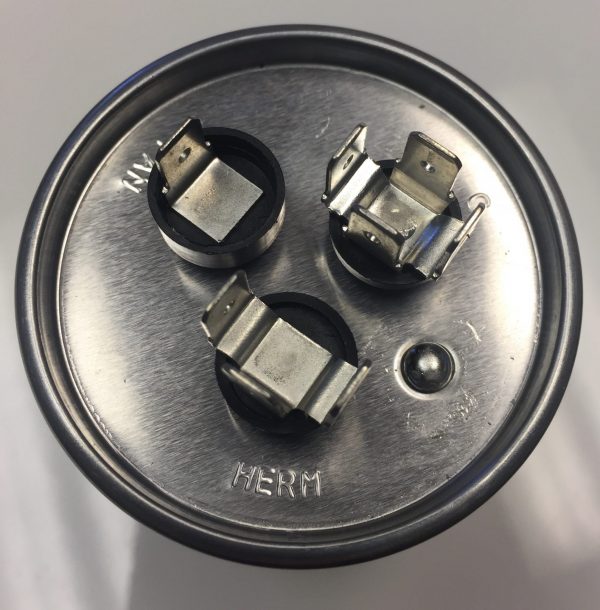 You have seen the C terminal on a dual run capacitor before. You have also seen the C terminal on a compressor.
It stands to reason that they would both connect together right?
Wrong, They don't connect together and they aren't even related, at least not in the way that you think.
In both cases, the C denotes a "common point" in the dual capacitor it is the common point between the fan capacitor (fan) and the compressor capacitor (herm). In the compressor it is the common point between the run and start windings (this is why R+C + S+C = R+S if you ohm a compressor)
The C terminal of a dual capacitor is actually fed from the OPPOSITE leg of power as the C terminal on the compressor. This is because you must power the start and run windings with the same leg and common with the other leg.
The way I always said it was "The same leg that feeds start feeds run" and the C terminal on a capacitor is actually the common feeds for the start winding of the compressor and fan (OPPOSITE side from the fan and herm plates on the capacitor)
So compressor terminals
C goes to one leg of power
R goes to the other
S goes to the HERM terminal on a capacitor with the other side of that capacitor (C) going to the same leg that feeds R.
C what I'm saying? Confusing
If you are new to the trade and you see the designation C or the word common don't assume it is the same as other C and common terminals and start connecting stuff together… Unless you like creating smoke.
— Bryan
Bryan Orr is a lifelong learner, proud technician and advocate for the HVAC/R Trade